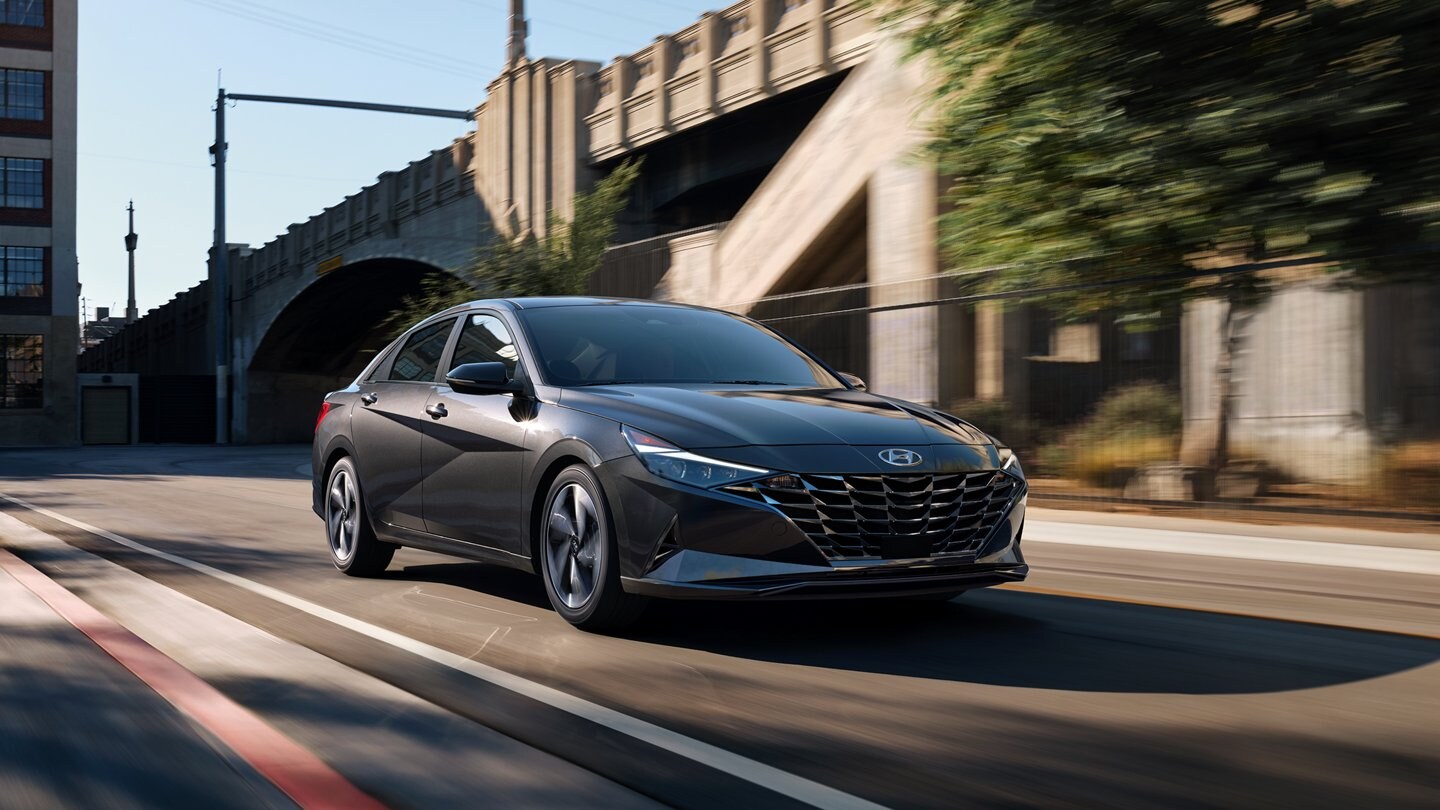 The 2023 Hyundai Elantra delivers on all the performance, safety, and features of your beloved Hyundai sedan, and a whole lot more.

Here at MotorWorld Hyundai, we're sharing all you need to know about upcoming Hyundai models hitting the market, so you can get behind the wheel of the vehicles you like best as soon as they're available. Sneak a peek at the 2023 Hyundai Elantra today.
2023 Hyundai Elantra at a Glance
The 2023 Hyundai Elantra has a starting MSRP of $20,500, and will be available in four model options. Here's a look at some of the key features you won't want to miss in the 2023 Hyundai Elantra.
Power and Efficiency
Whether you're commuting or road tripping, the 2023 Hyundai Elantra has the power and handling features to serve you well. It comes with either a 2.0L 4-cylinder engine that produces 147 horsepower and 132 lb-ft of torque, or a 1.6L turbocharged 4-cylinder engine that produces up to 201 horsepower and 195 lb-ft of torque.
You'll also want to check out the performance features in the 2023 Hyundai Elantra, like a seven-speed transmission and sport-tuned suspension. And it delivers on up to 33-city and 42-highway MPG for a combined 37 miles per gallon.
Safety and Driver Assistance
The 2023 Hyundai Elantra has been awarded safety distinctions by both the Insurance Institute of Highway Safety and the National Highway Traffic Safety Administration. That's due to the wide range of safety features for any driving occasion, including safe exit warning, automatic emergency braking, and blind spot monitoring.
Interior Features
You're sure to enjoy every ride in your new Hyundai, thanks to comfort and entertainment features. The 2023 Hyundai Elantra comes with heated front seats, interior leather detailing, and a sunroof. And don't forget to check out an 8-speaker Bose® audio system and wireless charging.
It's all coming to MotorWorld Hyundai. Schedule your first test drive in a 2023 Hyundai Elantra at our dealership today.