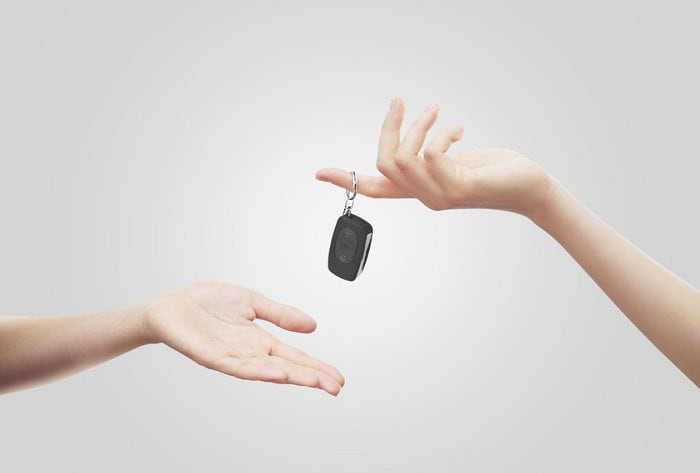 Although you may have grown attached to your current vehicle, you'd probably prefer to park a new Hyundai in your garage instead. Here at MotorWorld Hyundai, we can help you do just that! We offer a vehicle trade-in program that helps create a seamless transition between current and new.
Vehicle Trade-In With MotorWorld Hyundai
The best part about a vehicle trade-in with MotorWorld Hyundai is that you can start the process right now on our website. We will give you an estimated True Market Value® on your trade-in vehicle; all you have to do is enter your contact information and your vehicle's information, such as its make and model and its condition.
Keep in mind that the True Market Value® does not completely reflect what your vehicle is worth. We show it to you so that we can start a negotiation that is transparent for both of us. Depending on your vehicle's condition, trim level, and any additions you have made to it, the vehicle may be worth more or less than the True Market Value®.
If you are planning to trade in your vehicle toward a new or pre-owned vehicle from our dealership, make sure to let us know!
Things to Consider Before Your Vehicle Trade-In
MotorWorld Hyundai will buy your vehicle even if you don't buy a vehicle from us! One of the main reasons why so many people choose to trade their vehicle in with us is that it means they don't have to sell their vehicle themselves. From having to post their vehicle on other sites to dealing with strangers who throw low-ball offers at you, trading your vehicle in with us saves a lot of time and money.
MotorWorld Hyundai is ready to hear from you about your trade-in, and get you behind the steering wheel of your new Hyundai car!