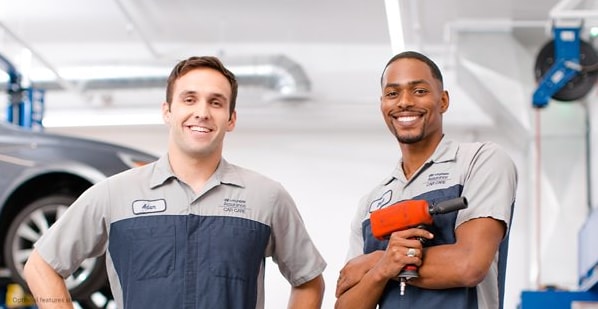 When it comes to Hyundai service, no one does better than MotorWorld Hyundai. We're dedicated to providing you and your vehicle with high-quality parts and reliable service all year long, and we're sharing all you need to know about keeping your vehicle safe in Wilkes-Barre this winter.
Hyundai Winter Service Tasks at a Glance
Scheduling regular car service is important all year long, but especially when it comes to the cold weather. Here are some of the steps you can take and services you can schedule for your new Hyundai this season:
Make an Emergency Kit: It's always a good idea to have an emergency kit in your vehicle and to update it for winter. Add in blankets, shovels, and extra batteries for dark nights. Kitty litter can also be helpful if your vehicle needs traction on slippery surfaces.
Keep it Clean: The dirt and salt from the road can eat away at your vehicle's paint and cause corrosion over time. Keeping your vehicle clean in the winter will help to extend its life.
Get Your Hoses and Belts Checked: Our vehicles rely on hoses and belts to make many essential systems work. Hoses and belts are made out of rubber and can be susceptible to cracking in the cold, so it's a good idea to get them inspected before winter.
Have Your Battery Inspected: Car batteries can lose up to 50% of their capacity in temperatures below freezing. Have your battery inspected before those freezing days, so you know if it needs to be replaced.
Swap Your Tires: Winter tires aren't just excellent for driving in snowy and icy conditions. They're also designed to withstand cold temperatures without losing pressure, so you'll have maximum driver control on every ride. Swap out your tires for winter with MotorWorld Hyundai.
?Schedule an Appointment Today!
Drive safely all winter long with seasonal support and service from MotorWorld Hyundai. Schedule winter service in Wilkes-Barre today.