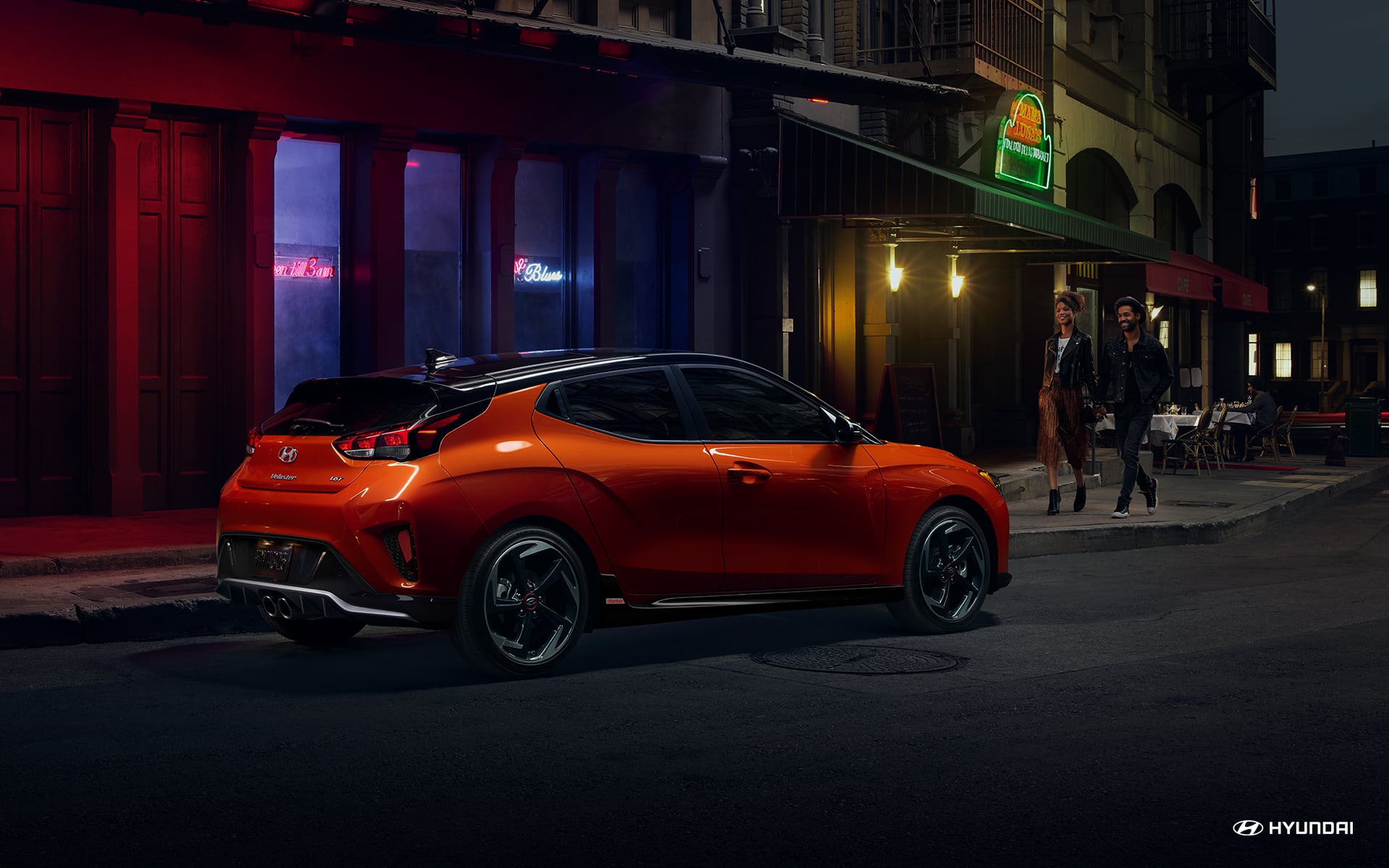 If you're looking for a great driving experience, you can't go wrong with a new Hyundai model. At MotorWorld Hyundai in Wilkes-Barre, PA, we offer plenty of vehicles that are reliable and safe, but that doesn't mean that you can't have some fun behind the wheel. The 2020 Hyundai Veloster is one of our favorite examples of Hyundai engineering and shows that our safe cars can deliver driving experiences that might surprise you.
This new Hyundai hatchback is available in a wide range of trim levels and offers three different engine options. The 2.0 and 2.0 Premium trims come equipped with a 2.0-liter four-cylinder engine that produces 147 horsepower. If that's not enough horses under the hood, upgrade to the turbocharged engine found in the Turbo R-Spec, Turbo, and Turbo Ultimate trim levels. Those models max out at 201 horsepower.
Finally, we have the 2020 Hyundai Veloster N. The Hyundai N division takes your favorite new Hyundai models and supercharges them, adding racing-inspired upgrades and powerful engines to the vehicles you know and love. This engine found in this model produces an astounding 275 horsepower! Of course, true enthusiasts can pick a six-speed manual transmission in select models.
The 2020 Hyundai Veloster also offers a variety of in-car technology, like Android Auto™ and Apple CarPlay™, along with the latest safety features. Forward Collision-Avoidance Assist is standard equipment, and there are more Hyundai SmartSense features, including Driver Attention Warning and Smart Cruise Control, available in higher trim levels. We'll help you sort through all your options and build the hot hatch that perfectly suits your driving needs.
Visit our Hyundai dealership serving Scranton, PA and see this three-door hatch for yourself. Our expert Hyundai dealers can answer any questions you have about the 2020 Hyundai Veloster or any of the other models in our lineup. We look forward to helping you out this season!