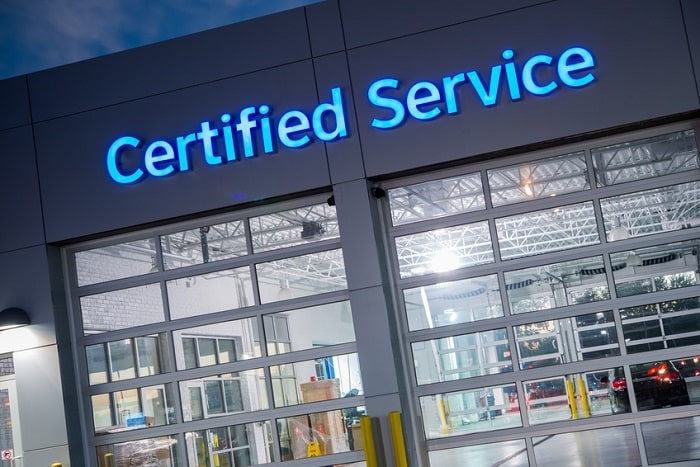 Your vehicle is an important investment, and one of the best ways to keep it running like new is to stick to a regular maintenance schedule. Here at your PA Hyundai dealership serving Wilkes-Barre and Hazleton, we created a list of five essential maintenance tasks.
Hyundai Maintenance Tasks
Oil Change
An oil change is one of the most common, and important, vehicle maintenance tasks. Over time, the oil in your car starts to dissipate and become contaminated with dust, dirt, and debris. When this happens, the engine will not receive the lubrication it needs to function properly. Regular oil changes ensure this doesn't happen. We recommend an oil change around every 5,000 miles.

2. Tire Service
Tires are one of the most essential parts of your vehicle. Properly inflated tires ensure vehicle safety and provide better fuel economy, while good tire tread improves acceleration and stopping power. Tire tread tends to wear out every three to four years if you drive between 12,000 - 15,000 miles annually. To help your tires last, we recommend a tire rotation around every six months.
3.
Brake Service
Your vehicle's brake system is comprised of many different parts that can experience normal wear over time. A comprehensive brake exam will help identify any potential problems and alert us to replace any parts if needed.
4.
Car Battery Inspection
Don't be caught with a dead battery. A car battery inspection will keep the battery terminals free from corrosion and will help identify if the battery is weak or aging.
5.
Lights & Windshield wipers
The bulbs in your headlights, taillights, running lights, and indicators may need to be replaced over time. It is also important to keep the outside of your car clean to ensure they shine brightly. Windshield wipers are another item that may need to be occasionally replaced. It's normal for the rubber to wear down due to use; extreme heat and cold can cause this to happen faster.
MotorWorld Hyundai in Wilkes-Barre, PA
When the time comes to schedule your next appointment, you can count on the expert technicians in our
Hyundai service center
in Wilkes-Barre, PA. We look forward to your visit here at MotorWorld Hyundai!