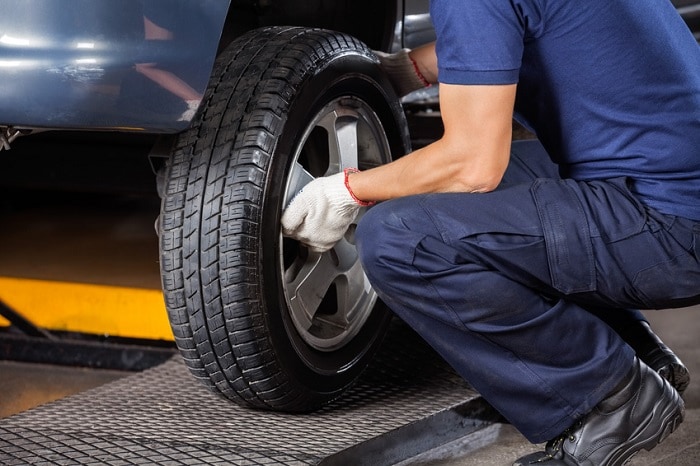 Here at MotorWorld Hyundai, we know that the cars we sell are reliable. That doesn't mean that your Hyundai model doesn't need a checkup from time to time though. At our Hyundai service center, we'll make sure that your vehicle is in top shape and we'll fix the small problems before they become big and expensive ones. The start of a new season is a great time to bring your car to a pro, and our skilled mechanics are ready to help you with all of your fall maintenance needs right now.
Driving in the fall means dealing with more inclement weather, hazards like wet leaves, and adjusting as it gets darker earlier. It gets colder as well, and all of these issues are compounded as we move into winter. That's why it pays to bring your vehicle in for some fall maintenance at our service center.
We'll check on crucial parts that keep you safe, from your brakes to your tires. We'll make sure that you have the traction that you need for all situations and that you can react in the case of something unexpected. We'll also check on parts like your headlights. It's getting darker earlier and earlier, which means you don't want dead bulbs or cloudy lenses adversely affecting your visibility. We'll see if you're due for routine maintenance as well, like tire rotations or oil changes. And, of course, every repair we make will be with only official Hyundai parts. We'll make sure that you're ready for fall and winter in no time, and that you'll be safer on the road all season long.
So visit our Hyundai dealership near Scranton, PA and see what the experienced mechanics at our state-of-the-art facility can do for you. Whether you're concerned about your car's performance or you just need a simple oil change, we're ready to assist you. We look forward to helping you prepare for a new season!