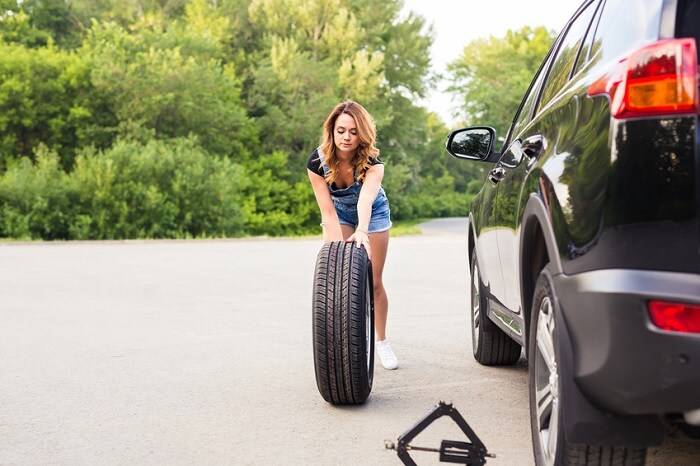 Here at MotorWorld Hyundai, we don't just sell you a new Hyundai vehicle and send you on your way. We also help you take care of your car at our
Hyundai service center
. We can handle any automotive issues you run into, but there are some things that you should learn how to do yourself. One of the best examples of this is changing a flat tire. Once you get one, you'll be glad that you learned how to change a tire.
The supplies you need are often located right in your trunk. The spare tire, jack, and tire iron are all you need. When you get a flat, just pull over into a safe area and get the supplies you need. Then it's time to actually change that tire.
Fortunately, the process isn't all that complex. First you need to loosen the lugs on the wheel. It's easier to do this now when your tires are all on the ground. Then it's time to jack up the car. Now you can completely loosen the lugs and remove your flat tire. Now take the spare and put it in its place. Lower the car back to the ground and then tighten up your wheel's lugs completely.
Your job isn't done yet though. The thing about spare tires is that they're not meant to be driven on for a long period of time. Instead, a spare tire is just meant to get you to the mechanic so that you can get a new tire. So once you've changed out that flat, you need to get to our Hyundai service center as soon as you can. We'll help you find the tires that you need.
So whether you're shopping for a new car or you need the expertise of our mechanics, visit our Hyundai dealership near Mountain Top, PA. We look forward to assisting you!