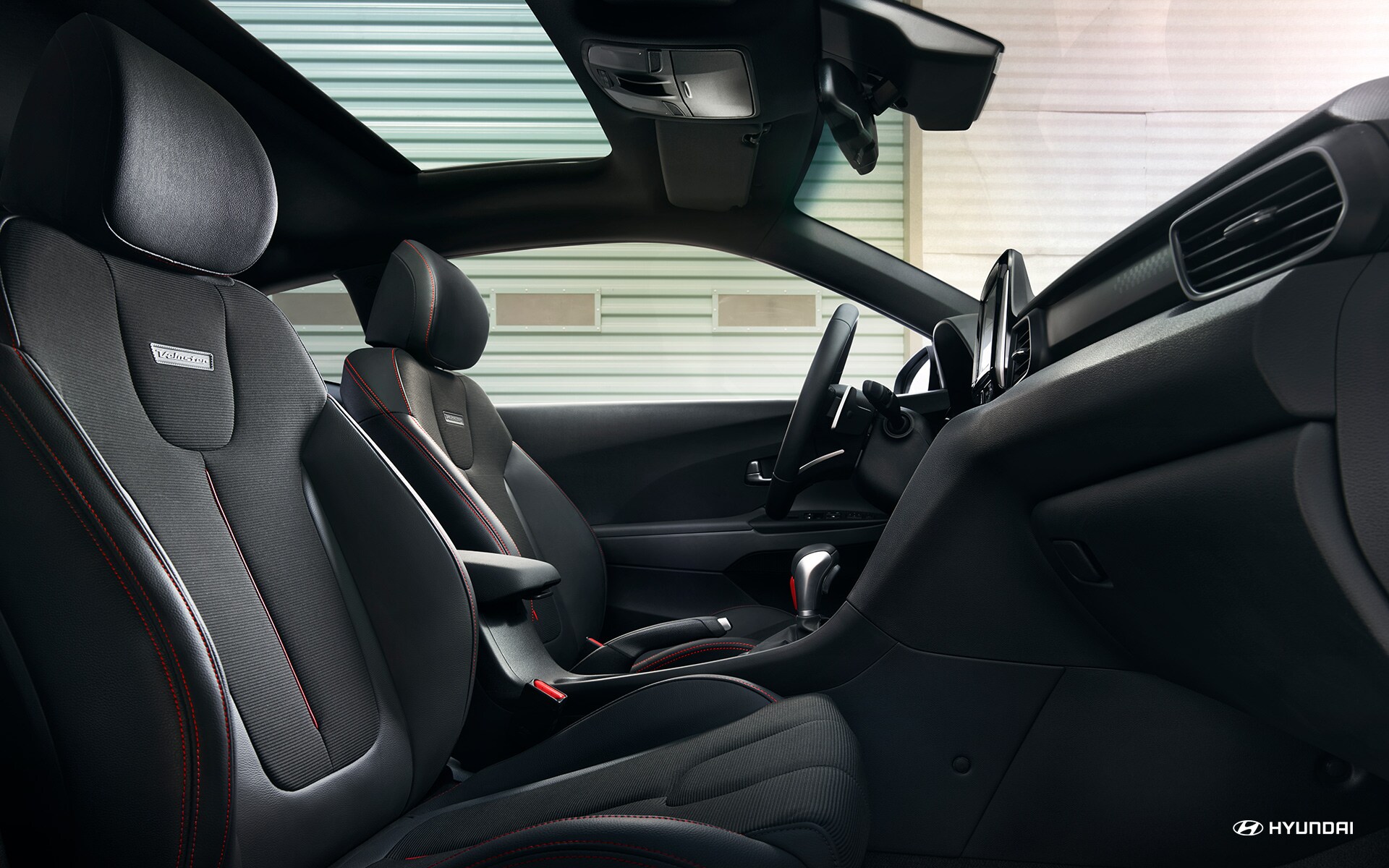 At MotorWorld Hyundai, we think that you can have it all when you're shopping for a new vehicle. If you're looking for a vehicle that offers safety, tech, and a great driving experience, you can find a Hyundai model that suits your needs. One car we love is the 2019 Hyundai Veloster. It's known for its fun performance, but now it will also be known for its safety after its latest crash test.
The 2019 Hyundai Veloster was recently subjected to crash tests by the Insurance Institute for Highway Safety. It was tested once before but there was one issue with the driver's side door, which could occasionally unlatch due to a side impact. Now the Hyundai Veloster doesn't have that problem, and past models that do have the issue are being upgraded by the Hyundai brand at no cost to drivers.
With the door issues out of the way, the 2019 Hyundai Veloster passed all of its crash tests with flying colors. It was rated "Good," the strongest rating, in each exam. Because of its performance it was finally named a Top Safety Pick! This is one of the top awards given out by the Insurance Institute for Highway Safety. The IIHS also evaluated the improved headlights on the Turbo model, deeming them "Acceptable." This new Hyundai model also offers automatic emergency braking, which was able to stop the car before a collision at speeds as high as twenty-five miles per hour. If you're looking for a fun hatchback that offers safety in addition to driving thrills, the 2019 Hyundai Veloster might be just what you've been searching for.
So visit our Hyundai dealership near Scranton, PA and get a closer look at this impressive Hyundai model. Whether you have questions about specific features or Hyundai financing, we're ready to help you out. We hope to see you soon for a test drive!