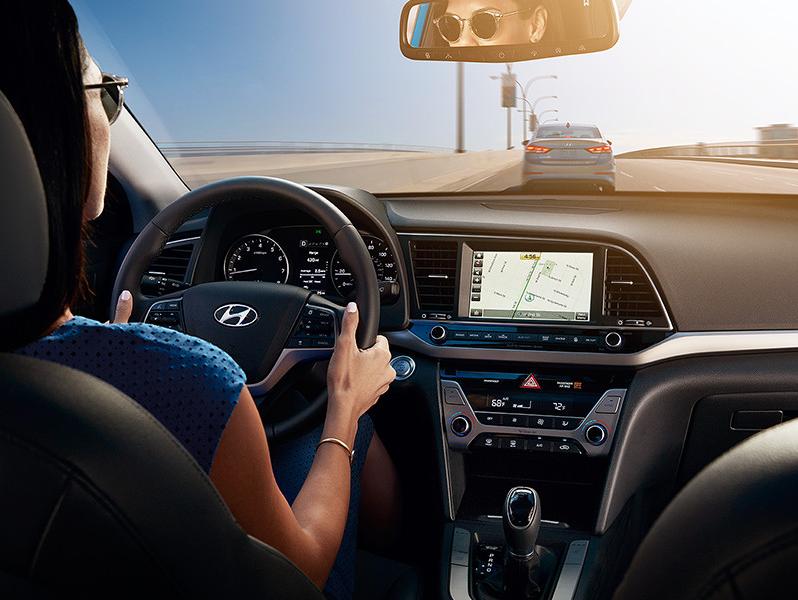 Here at MotorWorld Hyundai, we know that self-driving cars are coming eventually. In fact, some of our vehicles already offer some features that are paving the way for the autonomous cars of the future. When you're driving a new Hyundai car, you're already getting a taste of what the automotive industry could offer a decade or so from now.
A new model like the 2019 Hyundai Sonata offers a variety of features that allows the car to take over some of the driving duties. One is Smart Cruise Control. The cruise control feature used to be able to keep you traveling at a set speed, but this can do much more. Smart Cruise Control can match speeds to the vehicle in front of your car, without any input from the driver. It can even slow down if needed in more congested traffic.
Another popular feature is Lane Keeping Assist. Found in models like the 2019 Hyundai Tucson, this tech can help your Hyundai vehicle recognize lanes and warn you if you begin to stray out of them. With steering assist, your car can even get you centered again.
Then there's Automatic Emergency Braking with Pedestrian Detection. This feature uses cameras and radar sensors to scan the road ahead of you. If a potential obstacle, like a pedestrian, suddenly appears the car can actually bring itself to a stop, reacting before the driver can. Individual features of your Hyundai car can handle steering, acceleration and deceleration, and braking. Eventually this tech will all come together to build a car that drives itself.
If you're in need of a dependable, technologically advanced vehicle, we can help. Talk to our Hyundai dealers in Wilkes-Barre, PA and find a new car or crossover that offers the features that you need. We hope to see you soon for a test drive!