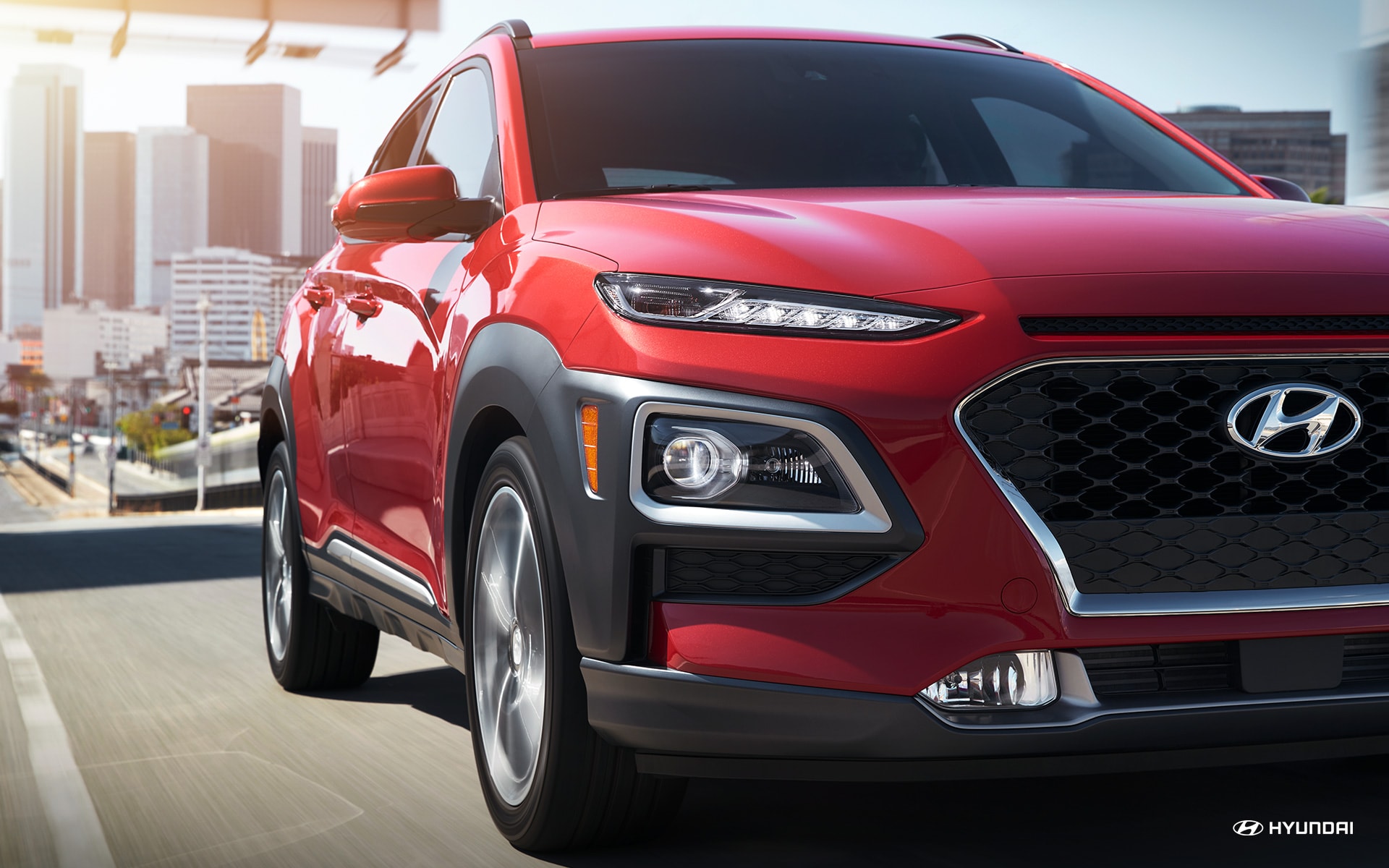 It's no secret that crossovers and SUVs are popular right now. If you visit us here at MotorWorld Hyundai, we'll make it easy to find a
new Hyundai
crossover that suits you and your family perfectly. The Hyundai brand is always working on improvements for these vehicles too. Let's take a look at how some of the upgrades our favorite models have received lately.
The first big piece of news is that the 2018 Hyundai Kona just qualified for a new safety award. The Insurance Institute for Highway Safety recently put the model through its toughest crash tests and evaluations, marking it a Top Safety Pick. That wasn't enough for the Hyundai brand though--Hyundai engineers looked at the one area where it fell short, the headlights, and gave this subcompact crossover a big upgrade. With its new LED lights, we're glad to announce that the 2018 Hyundai Kona is now a Top Safety Pick Plus!
The Hyundai brand also confirmed some details about the 2019 Hyundai Santa Fe XL recently. This model, formerly known as the Hyundai Santa Fe, still seats seven and won't come with a big price increase for the new model year. It is getting some updates though. While there are less trim levels to choose from, drivers will get to experience the latest Hyundai infotainment system, complete with access to traffic flow data and the latest in-car tech. When it comes to SUVs and crossovers, there's no reason to look anywhere else. Your local Hyundai dealership has just what you need.
So if you're looking for a new crossover, don't delay. Visit our Hyundai dealership near Scranton, PA and find the perfect model right now. Whether you have a big family or you just want a crossover that's perfect for your next road trip, we're ready to help. We look forward to seeing you!