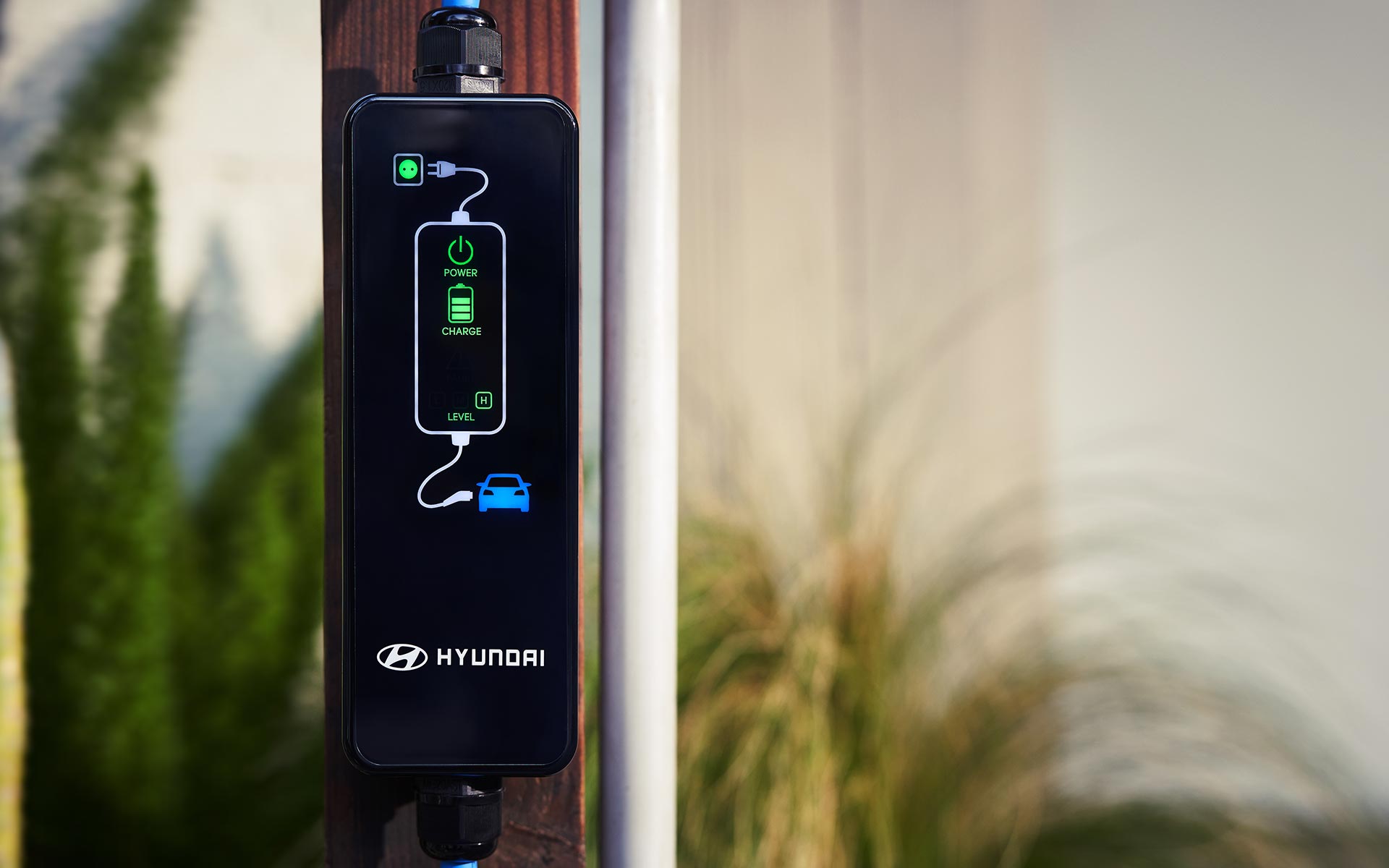 Here at MotorWorld Hyundai, we've noticed that driver preferences are changing. Some drivers really like crossovers, while others are looking for greener vehicles. And if you're a driver who's a fan of crossovers and green vehicles, you're in luck. The 2019 Hyundai Kona Electric is coming.
The 2019 Hyundai Kona Electric is aimed at solving a big problem with electric vehicles. Some drivers are worried about buying an electric vehicle because they think that it won't get them to their destination before needing a recharge. This is called "range anxiety." The 2019 Hyundai Kona Electric and its 64 kWh lithion-ion battery tackle that fear. This green crossover has an estimated range of 258 miles!
This model comes equipped battery pack than most green cars currently on the market. It charges quickly too. A dead battery can get back up to an 80 percent charge in less than an hour with fast charging technology. You can even rely on this green crossover on a longer road trip.
Of course, the 2019 Hyundai Kona Electric also offers the kinds of features you expect from Hyundai cars. Look for in-car tech like wireless smartphone charging, a head-up display, and GPS navigation. Leather seating is available so you can really ride in style. Then you can also add in a variety of safety features, from Lane Keeping Assist to Parking Distance Warning. We can't wait to see the 2019 Hyundai Kona Electric for ourselves when it hits dealerships later this year.
So whether you're looking for a new crossover or a greener vehicle, the Hyundai brand has you covered. Visit our Hyundai dealers near Hazleton, PA and find the perfect new or pre-owned model today. We can't wait to help you find a car that you'll love.