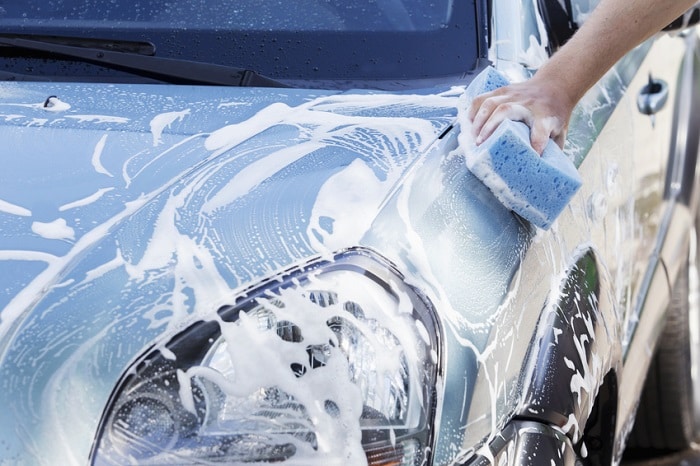 Here at MotorWorld Hyundai, we don't just sell you a car and send you on your way. We can also help you keep that car running smoothly here at our service center. The start of a new season is a great time to give your vehicle a checkup. Whether you're driving a
2018 Hyundai Santa Fe Sport
or an older model, let our experienced mechanics help you with your spring maintenance goals.
Before you visit our service center though, it's probably a wise idea to clean your car. When most people think of spring cleaning, they usually think of cleaning their homes. Consider how rough the winter months can be on your car though, and make sure you give it a thorough cleaning as well. Road salt and snow may have made your car's exterior look dingy, so it's probably time for a car wash. Then take a look at the interior. You've been tracking in slush, salt, and dirt all season long, so pay special attention to the floor mats and give them a deep cleaning.
Then it's time for a trip to our Hyundai service center. Our expert mechanics know how the winter can affect your vehicle, so we'll take a close look at your car to see what needs some work. Tires may have sprung a small leak or you could be in need of a tire rotation. If you hit a pothole this winter, you might also need a wheel alignment. We can also give you an oil change if you're due for that, which means that your engine can have a fresh start this season.
So visit our Hyundai dealership serving Hazleton, PA and make sure that your car is in top shape this season. We'll make sure that it's ready for long road trips in the pleasant spring weather. We hope to see you soon!