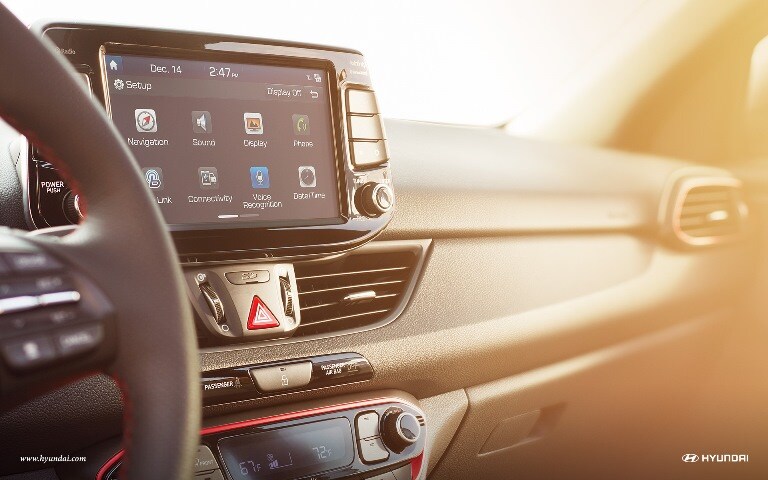 Here at MotorWorld Hyundai, we've noticed that cars have become more connected these days. Drivers want features that make it easy to sync up their smartphone with their vehicle, and some models are even starting to offer technology that can function much like a personal assistant. That's why it's no surprise to us that the Hyundai brand is debuting its own "Intelligent Personal Agent" at the Consumer Electronics Show this week. This tech could change how you interact with your car forever.
The Intelligent Personal Agent is similar to other digital personal assistant technology, like Google Assistant or Amazon Alexa. When you say "Hi Hyundai" your car knows that you require its assistance. You can handle tasks like making phone calls or sending text messages safely with the help of this feature. You can even ask about the weather or control certain vehicle functions, like the sunroof or door locks. We think you'll be impressed with this tech once it starts making its way to new Hyundai cars starting in 2019.
This feature also sets it apart from other digital assistants in a few ways. First, it's been designed to be proactive. It can anticipate a driver's needs and give you necessary reminders. It can even let you know when you should leave if you want to make it to an appointment on time. The Intelligent Personal Agent can also handle multiple commands at once without becoming confused. That gives it a leg up over current tech, and we look forward to seeing it for ourselves.
When you're shopping for a new car that offers impressive technology, make our Hyundai dealership near Hazleton, PA your first stop. Our knowledgeable dealers will make it easy to find a vehicle that suits your budget and driving needs, whether you're shopping for a crossover or a sedan like the 2018 Hyundai Sonata. We hope to see you soon!